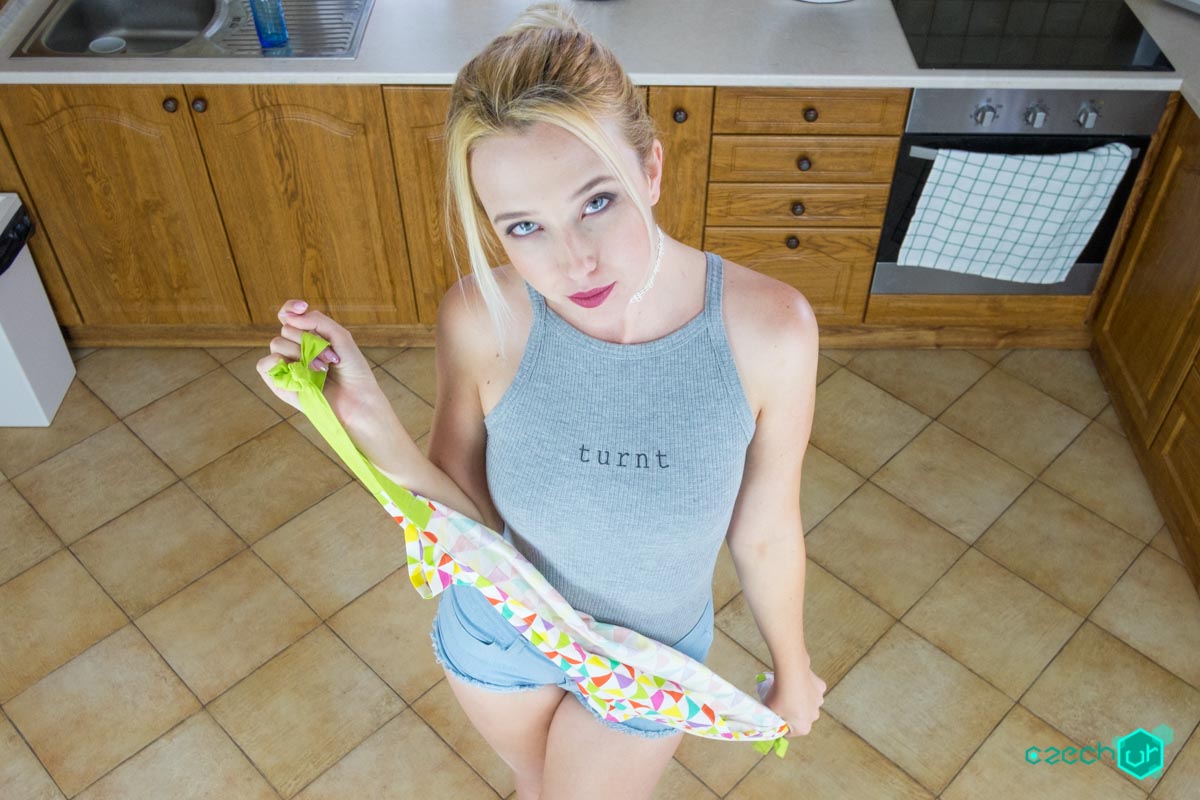 Technology keeps moving forward and CzechVR is not oblivious to that. We work hard to ensure our VR videos have the highest technical level on the market, so our members can enjoy virtual reality porn in its finest.
To keep the lead we have successfully implemented new devices into our workflow which allow us to bring you a cutting edge resolution, detail and viewing angles in the future videos. We are now able to shoot 2700×2700 pixels per eye resulting in the ultimate final resolution of 5400×2700 pixels at 60 FPS all in native resolution with no upscaling! To deliver such a huge amount of pixels we have also implemented the H.265/HEVC codec which keeps the filesize similar to what you are used to. We have also changed the viewing angles so you will now see 180 degrees vertically with no black arcs limiting your view which allows to see more of the girls during the most intimate moments.
To let you taste the things to come we bring you here the trailers of the newly shot video starring Samantha Rone. You can now download it and check the leap in quality yourself. Even if your device is not able to play the highest resolution you should still notice some quality improvement as the sourcing file is so much better. Within the links below you can also see a newly optimized file for PSVR users.
We hope all of you will appreciate those big changes to come and we will be happy to hear your feedback. Please let us know your experience with these new files via the chanel of your preference. The full video will be released for our members only.
Czech VR team
Download OCULUS & VIVE trailer – 5400×[email protected] – 30Mb/s – H.265/HEVC
Download OCULUS & VIVE trailer – 3840×[email protected] – 30Mb/s – H.264
Download GEAR VR trailer – 2880×[email protected] – 20Mb/s
Download PlayStation VR trailer – 2880×[email protected] – 15Mb/s