Why you'll never go back to 2D porn
There are many essential differences between 2D and VR Porn. The requirements for good content highly differ from one to another.
In VR, it's an entirely different story. We, the producers, need to use the magic of VR Headsets to trick your brain. We need to make you think that what you're seeing is REAL. That your favorite pornstar is naked right there in front of you, ready to make all your wishes come true.
Does this sound like an easy task? Well, it isn't.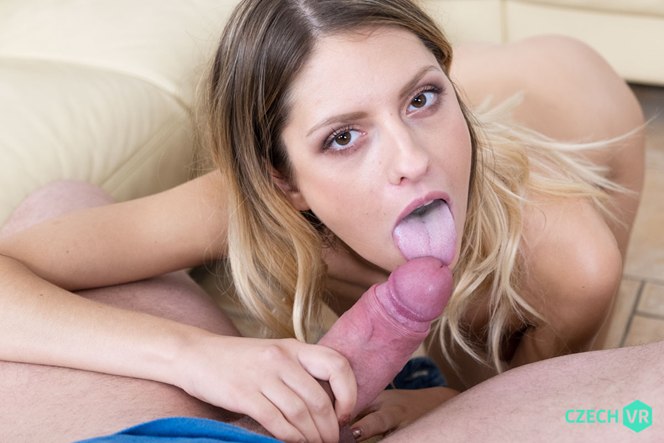 We have to take so many things into account that releasing a flawless VR porn video is almost impossible.
Through years of work, though, we can safely say that we've made you happy more than once. 800+ times if we were to take into account every video in our network.
It's in the viewer's eyes. Literally!
The viewers are the ones who matter the most in the process. And that's you and the feedback you're giving!
Social platforms like Reddit are goldmines for producers. That's where we get in touch with our fans.
We recently found out that one of our most loved videos, 272 – Tattooed Babes Fisting
, was chosen as the best fetish VR porn scene by a trendy VR Porn blog, VRPornMania. Check out their best fetish VR porn ranking if you want to learn more! They took into account everyone's opinion, as well as the technical aspect of the scene. Awesome news!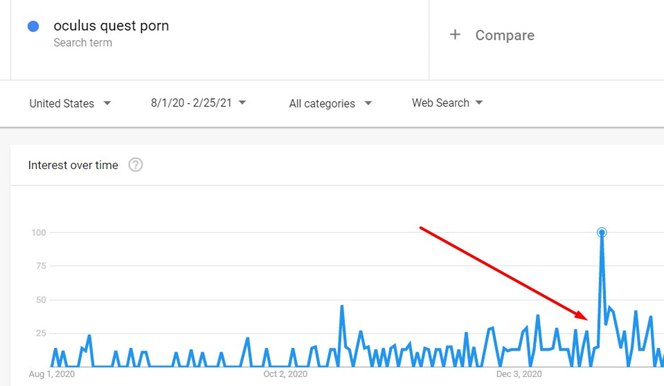 A high-quality scene needs to be able to trick your brain into thinking that what you're seeing is real.
"Is that actually possible?" You might ask.
Yes, it's more than possible!
How do we know?
The VR porn fan base is growing every day, thanks to affordable VR Headsets like the Quest 2
Just look at the statistics about VR porn after the release of the Oculus Quest 2: an affordable, high-quality VR headset sold to millions. "VR Porn" searches on Google skyrocketed right after launch. People know what it's all about – and high-quality videos will convince anyone to forget about 2D porn. That's a thing of the past!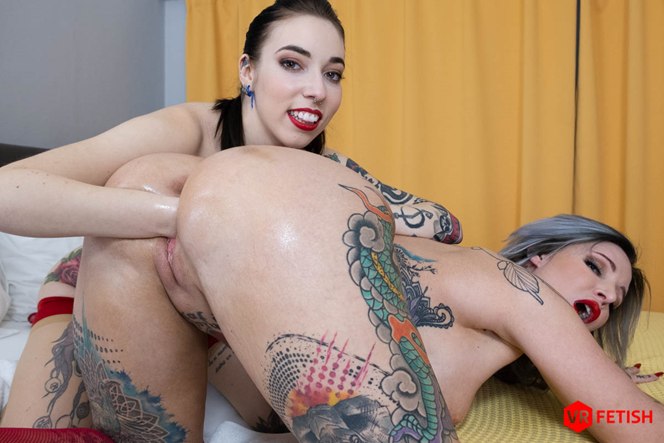 When did you ever feel like you're in the same room with your favorite pornstar when you watched flatscreen porn?! That's right.
But don't worry, we have an easy fix for that: our premium 8K VR porn scenes. Such high resolutions will make you forget you have a headset on as soon as the video starts. "Crystal clear," as many described it.
You deserve the best, so we'll deliver the best!
We're working hard to bring the beauty of our models right in front of you; right at the tip of your fingers. No compromises!
The sound in the videos is fundamental too! Binaural Sound capabilities are necessary. You should hear all the moans and every whisper. All the pussies being pumped and licked. 3D sound, just like 3D imagery, is mandatory. And then everything turns into the most beautiful erotic dream you've ever had!
Just choose a video, and you're set.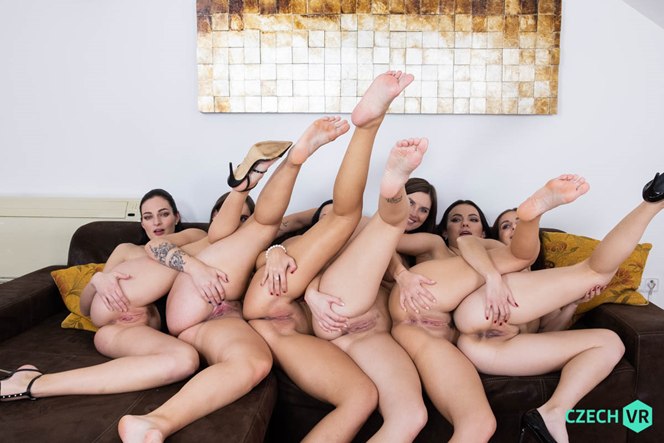 The actors themselves need to pay attention to the camera rig, their colleagues (and playmates ;)), the indications they get from the producers, etc. At the same time, they need to look aroused and engaged in the sexual act itself. That takes a lot of practice!
Well, to be fair… most of our girls enjoy it for real every time. But that has to remain our little secret!
After reaching 800+ VR porn videos, we already know that the switch to VR was a great decision. We're releasing new scenes every week, and we're bringing you more hot girls to play with. Check our Czech VR review if you want to be the first to meet them!